CRESSON-MD920 is a module with specific low-power wireless feature targeted 920MHz bandwidth.


CRESSON-MD920 is a microcontroller module with 920MHz wireless features. Customers can use this module in development for 'all applications requiring microcontroller features such as sensor networks and mobile devices. We also provide solutions needed for customer's wireless system builds along with getting technical standards certification, software implementation, or customization services.

CRESSON-MD920D with Skyley Networks' DECENTRA protocol provides multihop features in 920MHz wireless module.

This board is equipped with connectors for writing programs, debugger pins, electrical pins, and Mini-USB pins for connecting to a PC, so you can easily evaluate with only a PC. You can also connect a variety of sensors through its expansion connector. Included with the development board are a sample antenna, USB cable, and battery box.

Because it is equipped with a 32bit microcontroller that can be loaded with applications, an external microcontroller is not needed and customers can load in their own software freely.
The 802.15.4g protocol is standard equipped, so customers do not need to go to the trouble of putting new wireless functions together. And we have already received certification for technical standards compliance.
We also provide the source code for 802.15.4 MAC software, so our customers can customize it by themselves (technical standards compliance procured separately).
It has a general I/F to make it easier to install it in existing systems.
We also customize software, support other protocols, or change the microcontroller (e.g., changing the bit amount) upon request.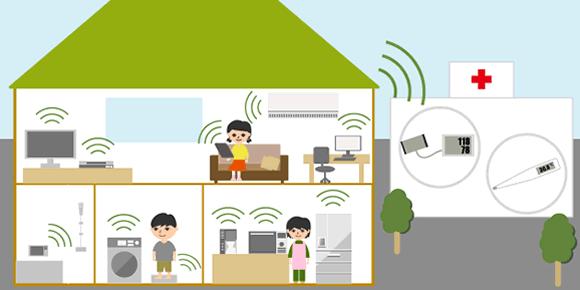 Improving convenience with wireless connections among consumer electronics
Monitoring information on energy conservation in consumer electronics

Batch management of information wirelessly collected in mobile devices

Monitoring the condition of patients and the elderly with sensors
Wireless connections for healthcare devices used in the home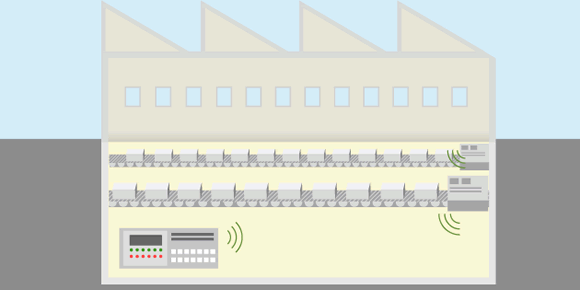 Transitioning existing wired equipment to wireless
Wirelessly collecting measurement data on factory equipment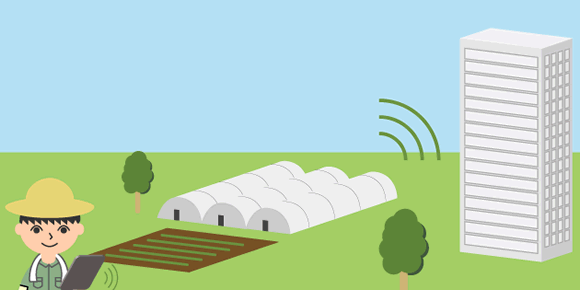 Planned management of plant cultivation and quality using wireless systems
Efficient deployment of wireless sensors in vast fields to leverage transmission distance length